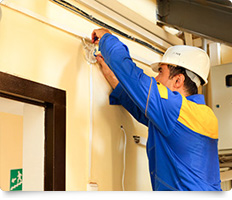 You can count on the builders of our agency any time you make the decision to change the interior or exterior design of your house. The specialists who are part of our excellent team are capable of performing a variety of tasks, among which are conversion of lofts and basements into comfortable rooms, removing of unnecessary walls, constructing of things like gazebos and conservatories and many other things. Our services can be reserved by people who live in Brockley, SE4 or in the near areas. Every project that our builders begin will be carefully planned in advance and then carried out as promptly as possible.
Building Mates:
Loft Conversion and Roofing
House Extension Services
Conservatory Construction
Kitchen and Bathroom Fitting
Home Refurbishment
Various Building Projects
Builders in Brockley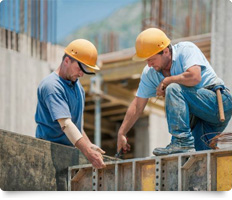 If you wonder whether there is a way to freshen up the look of your home or office for reasonable amount of money, in our professional agency in Brockley, SE4 you will receive the answer. Our certified builders will give you a consultation about the work and various projects that they can do for you. Our services have excellent competitive prices which you will find to be ideal for your budget. You can trust our qualified builders because they are the only ones who can transform your real estate property without any complications for your or your family. Give them a call.
Building Mates Brockley, SE4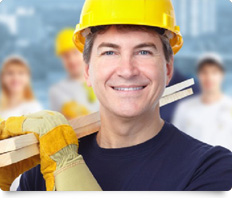 Our company does a number of home upgrades that have to do with building. For example, we are very good at loft conversion and we offer a few types of conversion. We are also experienced in kitchen and bathroom fitting. Our builders are professional, trained and qualified. They attend ongoing training to sharpen their skills in every aspect of the service.
Our coverage includes Brockley, SE4. We operate Mondays through Fridays, on bank holidays and during weekends. Our telephone lines are available nonstop, so if you want to get in touch with us, you can do it right away. We will be glad to help. Please, contact us as soon as you can.
Find Building Mates Here:
House Extensions Brockley, London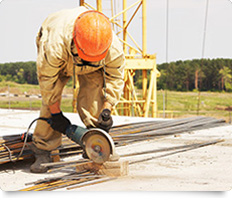 You have long been dreaming of having a conservatory in your property or some other type of space that you can use for anything you need? You should let your wish happen right now because you have the perfect professional support of our house extension team. You just need to tell us your needs and preferences and the rest is our job; we will realize your desires using the best techniques and materials known. The results always speak for themselves and our customers from Brockley, SE4 and other London places always come back to us because we are devoted to them.