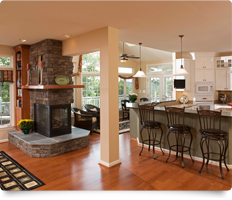 BuildingMates provides wide variety of building and refurbishment services for residential and commercial properties in London. Give us a call now!
We are one of the main providers of home refurbishment services and we cover the whole area of London. Our company has been operating for a very long time and has gained a lot of experience. Our excellent employees have been chosen among the best professionals on the market. Therefore, we can easily guarantee flawless results and effective completion of every project. Don't hesitate to get in touch with us any time on 020 3745 5185.
When was the last time you had your property improved? Do you think it's about time to freshen it up? Then we are here to do it for you. We are a professional property refurbishment company, which has been offering ideal services for many years. We are situated in London and have a huge number of clients, who use our assistance any time they need some kind of refurbishment work done. We provide both domestic and commercial properties with excellent service and guarantee ideal results. In addition to our professionalism, we offer low prices that are super easy to afford.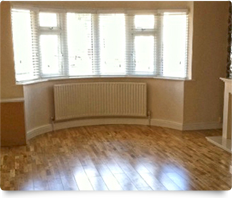 Our company is a leader in the business and offers the best house refurbishment services in the city. We are based in London and have been working hard for many years to please our clients. We offer a variety of refurbishment options for residential and commercial properties, from small touch-up improvements to larger renovation projects. Our idea of excellence is to satisfy our customers completely and offer them a number of benefits to enjoy.
When it comes to home refurbishment, we are the company you need. Our experience, reliability and motivation have given us the chance to become one of the best agencies in London and to win the trust of many clients. We are located in London, where we have taken care of many properties and have always achieved great results. We work with the best specialists, who are skilful and attentive. Our team of professionals consists of amazing designers, plumbers, electricians, carpenters and experts, who can guarantee excellent and flawless completion of every project. We are available seven days a week, including on weekends.