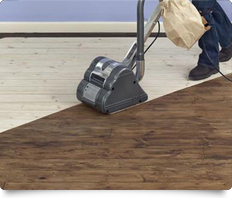 If you are looking for a professional and dust-free floor sanding service in London, BuildingMates is a great choice. Call us now!
Floor sanding is a very serious task, so it should be done by professionals. If you're looking for a floor sanding provider in London, you should take a look at our company. We are a team of workers who have all the necessary qualities, expertise and experience to sand floors in a professional way. Our job is to attend to customers' needs and meet their expectations. We use the latest equipment available for this particular business. We're convinced you'll be satisfied with the work we do, if you hire our company. We are there for you every day and it's very easy to get in touch with us. Just dial number 020 3745 5185 .
Professional Floor Sanding
If you're looking for a high-quality service, which is done in a professional manner from start to finish, our company is a great choice. We have amazing equipment and skilled technicians. We're very dependable, trustworthy and responsible. We take our projects seriously and are dedicated to what we do. If you're in need of floor sanding, don't forget to take a close look at our offer.
The very process includes:
Discussion
Preparation
Floor sanding
Final adjustments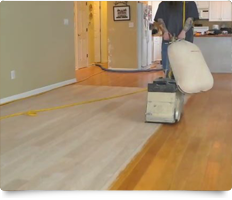 Before we begin, we need to seal electrical switches, outlets, heating ducts, doors and windows to protect them against dust and dirt. The procedure is messy, which is why it's best to have some fixtures covered. As for the rest of the stuff in the room, we recommend you store it away for the time being.
We can't provide sand flooring before the floor has been cleaned from things that may damage our equipment. Therefore, what we do is level the floor and remove any nail heads which are exposed. Then we use putty to fill in the holes. It's the first step to floor sanding.
Next, we begin the floor sanding. There are three main steps: rough, medium and fine sanding. The position of the sanding machine matters and our technicians know that. We work with care, using some of the best equipment in this business. All sanding machines are of the greatest quality, we can assure you of that.
Those of you who live in London will be able to take advantage of our professional floor sanding services. We're pretty sure you will be delighted with the final results. Our company is open every day. Don't miss the chance to work with us. We're waiting for your call.